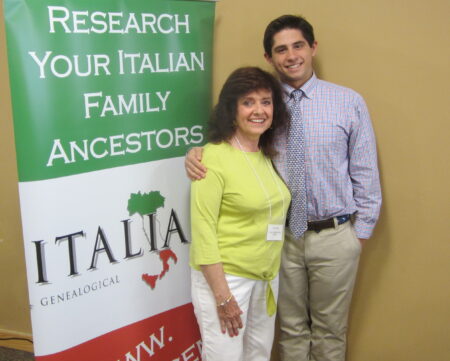 Since 1993, the IGG has awarded over $50,000 in scholarship money through our annual scholarship competition, open to high school seniors throughout the United States. It is our goal to encourage the future of Italian genealogy through this unique opportunity.
If you'd like to donate to our Scholarship fund, please click here – you'll be directed to a secure donation link, via PayPal, and 100% of your donation (with the exception of PayPal fees) will benefit our IGG Scholarship funds. Funds are raised through direct donations and also through raffles and other fundraisers. For donations of over $500, named scholarships are available (please contact our scholarship chairperson).
TO APPLY:
Click here for full application: Italian Genealogical Group Scholarship Application+Rubric_2021
Please download this PDF including our complete 2021 IGG Scholarship application. All scholarships require the applicant to submit:
A. FAMILY STORY – an essay containing the story of your family which could include their life in Italy, travel here, experiences here, etc. (See essay instructions for more detail.)
B. RESEARCH – You MUST include research – include copies of documents (do not send originals). Note on them from WHERE/ HOW they were obtained. Family photos ARE allowed BUT DO NOT constitute "research." (See essay instructions for more detail.)
C. FAMILY TREE – complete the form (as much as possible) provided on the IGG website. Tree must include non-Italian ancestors as well. Fill in all known information, then include completed submission with your application. The IGG Tree MUST be used. Names and Dates must be included.
All completed scholarship applications must be sent via e-mail to scholarships@italiangen.org – and they must be RECEIVED by April 1st, 2021.