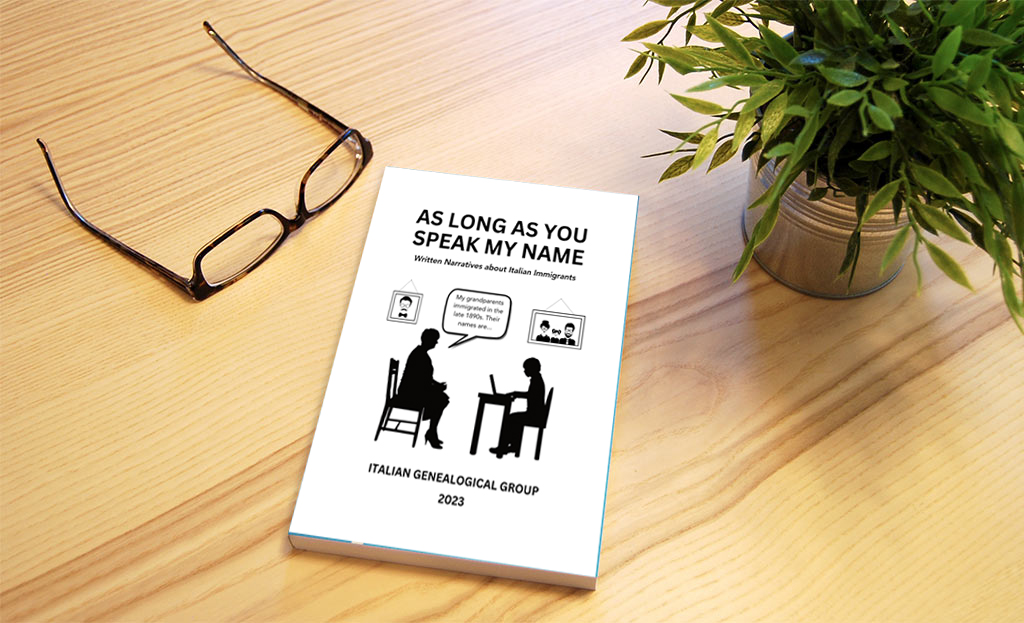 IGG Book Project: Now Available!
As Long As You Speak My Name: Written Narratives about Italian Immigrants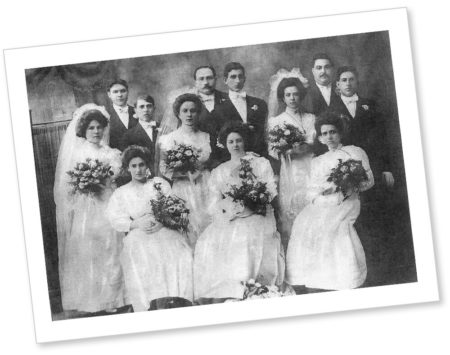 The Italian Genealogical Group is dedicated to promoting Italian family history and genealogy. As a non-profit organization, we are passionately dedicated to furthering genealogical research, through educational initiatives and the curation of resources. Established in 1993, the IGG exists to provide support for those interested in researching their Italian ancestry.
If you are interested in researching your Italian heritage, please join us. Our members range from beginners to professional genealogists, and all are welcome. Family history is an interesting, rewarding hobby that will enable you to discover your past and preserve your heritage for future generations.
Resources for your research
Although IGG does not do the research for you, we work hard to provide our members with an array of resources and guides to assist you in your research, including:
Research Databases: Our databases are world-renowned, and constantly expanding, with over 16 million entries of vital records, naturalization and other genealogical records. And the best part – our core databases are free to the public! Click here to search our databases.
Monthly newsletters: A nationally-honored monthly newsletter containing detailed information on resources and methods. 10 issues per year, issued from September-June. Based on your membership type, you'll receive either a PDF or printed version. Click here for a sample.
Monthly meetings: Every second Saturday of the month from September-June at the Bethpage Library on Long Island, NY. Our meetings are highlighted by informative programs and speakers on a variety of genealogical topics. Handouts and the exchange of genealogical events, websites and publications as well as research tips are readily available. Information and summaries of the monthly meetings will be available online.
Help Desk: For those members who are fortunate enough to attend our meetings, we offer a Help Desk. Before each meeting, experts are available to offer advice or to discuss your genealogy research problems.
Events: Part of the fun of being a Member of the IGG is participation in outside events with other Members. Participate in our cemetery crawl, tours, genealogy events, annual Christmas luncheon and Italian festivals.
Lending Library: The IGG maintains an extensive collection of books, magazines, CDs and DVDs. Members may borrow from the collection in person at meetings only.
Mentoring: There are key members who volunteer as mentors. Members who may be new to genealogy or are stuck and in need of guidance may ask for their assistance. The mentor does not do the research for you but will work with you and suggest methods that worked in their own research.
The IGG is grateful to accept tax-deductible donations to help defray the cost of providing these databases and allow us to add to our available databases and links.
25 Years of the Italian Genealogical Group