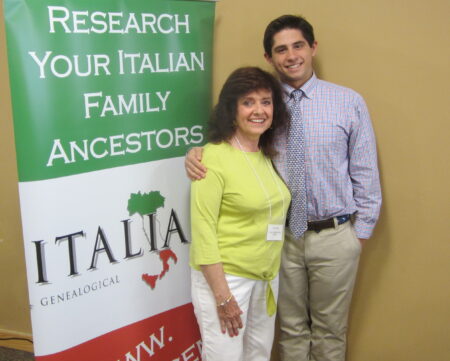 Since 1993, the IGG has awarded over $60,000 in scholarship money through our annual scholarship competition, open to high school seniors throughout the United States. It is our goal to encourage the future of Italian genealogy through this unique opportunity.
If you'd like to donate to our Scholarship fund, please click here – you'll be directed to a secure donation link, via PayPal, and 100% of your donation (with the exception of PayPal fees) will benefit our IGG Scholarship funds. Funds are raised through direct donations and also through raffles and other fundraisers. For donations of over $500, named scholarships are available (please contact our scholarship chairperson).
SCHOLARSHIP APPLICATIONS ARE NOW OPEN
Completed applications are due on May 1st, 2023.
TO APPLY:
Step #1: download this PDF, it includes our complete 2023 IGG Scholarship application packet.
Step #2: then, download this PDF, including blank pedigree sheets for your use. ALL applications MUST use *this* pedigree chart.
Step #3: Apply via our Google Form (https://forms.gle/Ldmm3gWGBNyg6BND7)
Please allow yourself plenty of time to become familiar with each of the requirements, and fill out the form and required documentation.