Overview
Overview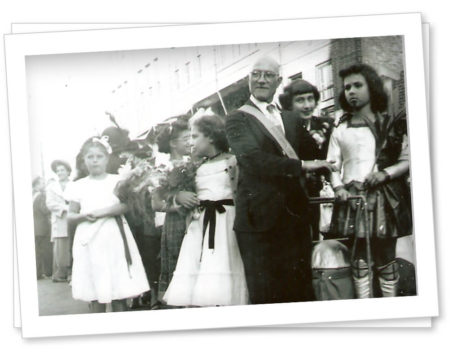 Genealogy isn't just about digging for facts. It's about telling our family stories. Finding your Italian roots and family history can be one of your most gratifying undertakings.
Whether you seek to trace your family going back centuries or just want to know from where your Italian-American story starts, your journey will prove to be challenging but ultimately fascinating. You can learn much about your Italian legacy and culture and also discover the history behind what made your ancestors leave the Old Country and settle elsewhere. To assist you on your journey, keep in mind the analogy of a tree to describe your family and its roots. Your journey will be "climbing the family tree". You will need to make sure that you document your findings using any written, audio or visual means that you comfortable with.
So where should you begin? We suggest researching your American family story, starting from when your Italian ancestors stepped off the ship. Start with what you know about your family's history here in the USA, including yourself and your immediate family.
Here are three steps you should take in beginning the process of documenting your family's history:
1. Gather your materials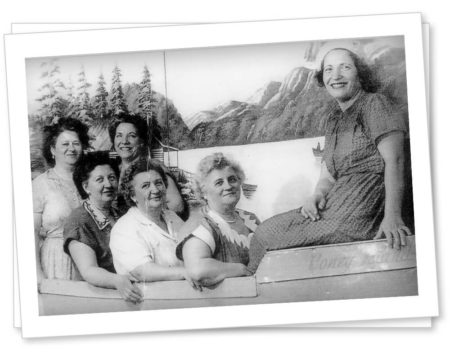 The most obvious sources of information to start with are birth, marriage, naturalization and death certificates. However, there are many other types of documents that preserve family history: letters, newspaper articles, old family photos, important government census records, city directories, employment records, school records, religious records, funeral memorial cards and health records. Scan or take digital photos to preserve and share these documents.
Collect photographs, and ask living relatives to identify those pictured and the occasion or place pictured. Consider networking and sharing your results with others, perhaps even forming a writing team.
Newspapers are a great source of information. The New York Times, for example, has an index published since 1913 to serve as a reference for accessing stories printed the previous year in its paper. Many libraries keep obituary indices taken from the local papers.
2. Go out into the field
Your research in most cases is a RACE AGAINST TIME. It is of the utmost importance to interview the oldest members of your family and record (either written, video or audio) what oral documentation and hopefully documents that you can obtain from them.
Depending on the extent of your project, expect to go out and interview as many family members as possible. In some cases, you may find that relatives have clipped and saved articles about their loved ones. Visit libraries, historical societies and archives, and even the cemetery.
3. Document your findings
To set up your America family's history requires very little in the way of supplies. Here are a few basic items:
A loose-leaf binder or large size spiral notebook to log your notes and ongoing research
A photo album to keep photos (if possible make sure photos are identified with name and date). In most cases, the oldest members of one's family may know the precise name as well as other pertinent facts.
Online resources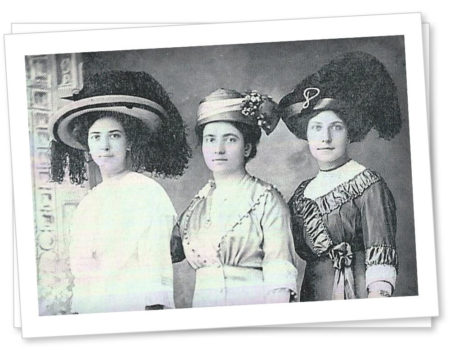 Website searches will also help you, but only after you have completed first three steps listed above. There are a number of websites that you help you in finding information on resources like vital of marriages and deaths, the federal and state census records, city directories, naturalization records, newspaper articles, obituaries, etc. At a cost you can purchase the use of Ancestry.com, FindMyPast.com or MyHeritage.com and others.
There are also free websites that are very useful:
FamilySearch.org

is free for anyone to use, and you can really get a long way in researching your genealogy using this site alone. It will also give you a good start if you're just beginning.

FindAGrave.com is a free website that has records, photos, and sometimes even biographical information from hundreds of millions of graves around the world. The database is fully searchable by name, location, and even individual cemeteries. Alternatively, BillionGraves.com also offers rich cemetery data, and allows users to input photographs using a GPS-encoded smartphone app.
Cyndi's List offers a compendium of over 300,000 unique web links, of genealogical interest. If you're looking for more information on any topic, start here!
USGWArchives.net is useful for listings of local sources for records, county and state histories, online genealogy books, research tips, maps, and links to helpful internet resources.
Frequently Asked Questions
Frequently Asked Questions
Q. Do you have to be a member to use the databases?
A. No. Our databases are open to the public.
Q. When I find a name in the index how do I get a copy of the certificate?
A. The NYC Municipal Archives website contains an order menu for the birth, death and marriage certificates.
The groom's name is in the groom's index, but the bride's name is not in the bride's index.
The NYC Municipal Archive supplies the volunteer with the records to be digitized. If you cannot find the bride's name, then it was never officially recorded.
Q. My relative was born at the end of December 1909 and he is not in the index.
A. The midwife was responsible for announcing the birth of children with the New York City county clerk's office. She would wait until she had a substantial number of births before going down to the office. A person born at the end of the year was often recorded as a birth in January of the following year. Our index for birth ends in 1909.
Q. How do I make a correction in one of the entries?
A. We can make only certain corrections. Send your correction to questions@italiangen.org and our database master will determine if it can be corrected.
Q. How do I obtain military records in United States?
A. The National Archives and Research Administration (NARA) in St. Louis, MO have copies of military records.
Q. How do I find naturalization papers?
A. Search our database for the NYC petition of naturalization. NARA has information on naturalization. Copies of naturalization certificates can be obtained from Homeland Security for a fee.
Q. How do I find out if my grandfather or great grandfather became a citizen?
A. After you have exhausted all the websites available and NARA then Homeland Security has copies of naturalization certificates. The wait time is about one year for a response and there is a fee.
Q. How do I obtain military records in Italy?
A. You will need to write, in Italian, to the Archivio di Stato (the State Archives) in the capital city of the province of your relative's home.
Q. How do I find relatives in Italy?
A. A place to begin is to use the Italian White Pages. Then write a letter to them with some information about your family. Supply your email address.
Q. How do I find a genealogist?
A. A list of genealogists can be found at the Association of Professional Genealogists.
Q. How do I find a genealogist in Italy?
A. There are organizations that will research vital records in Italy. Cyndi's List has a list of resources available. Also, ask for recommendation from those people who have used a service.
Q. How can I obtain dual citizenship?
A. The rules and requirements can be found at The Italian Consulate at New York.
Your father or mother had to have been born when your grandfather became a naturalized US citizen. There are two key rules:
If you were born after January 1, 1948 you can proceed through your father's or mother's side to obtain Italian citizenship. If you were born before 1948 you need to use your father's family.
If you are under the age of 35 this is something to think about. At this time Italy does not have a mandatory military draft. However, if that rule should change and you are an Italian citizen you could be subject to the draft.
Q. I am a member and I cannot access the members section of the website.
A. For questions regarding membership and website access, email membership@italiangen.org
Resources