Submitted by: Louisa Calio
Ancestor / Family Name: Rocco Marchesani
Ancestral Town: Spinosa, PZ, BAS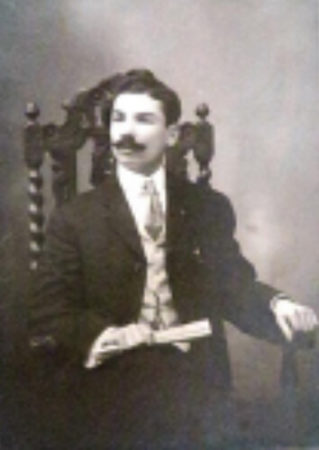 Rocco Marchesani was born in the village of Spinosa, Potenza in the region of Basilicata in 1884. Because of economic hard times on the family farm, he was sent at the age of nine to study wood carving in Florence. Having completed his apprenticeship, he traveled alone at the age of fifteen to join his brother Joseph in New York. From Naples, he sailed on the SS Kaiser Wilhelm II, expecting to meet Joseph at the port. Instead he was quarantined, an experience that likely traumatized him for the rest of his life. He subsequently lived with his brother's family while attending classes at Cooper Union. He later opened his own furniture making business, Rocco Marchesani Inc. on East 16th Street in the Village with his two sons, Nicholas and Vincent.
His business was profitable enough to buy a large duplex on West 5th Street in Gravesend, Brooklyn which became the extended family home. He had four children, three with his first wife Maddelina, who died in the influenza epidemic in 1919, and a daughter – my mother Rosa with the unnamed grandmother. He loved opera and we listened to radio broadcasts from the Metropolitan Opera House  each week. He was a highly disciplined man who went to work in a 3-piece suit until his retirement after a stroke at age seventy. He was also passionate about social issues such as the need for caring for the less fortunate and the oppressed.
I loved watching him work at home on Saturdays. Although he preferred working alone, he'd let me stand around as a witness to his fiery passion for his work as he repeatedly pounded a solid block of wood with hammer and chisel until it was transformed into a recognizable shape, be it a sculptured figure of an angel or a fine piece of furniture. Then he sanded the fragrant block of cedar or pine until it was refined and polished. He created a stool I cherished, a bank he often filled with dollars, and many pieces of furniture and art for our home.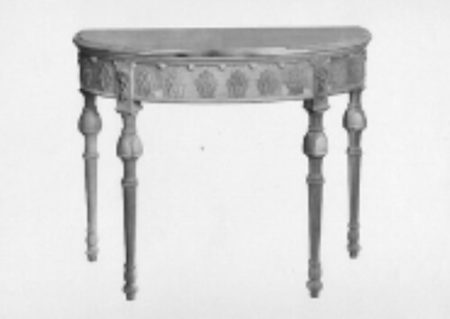 About his work, Grandfather often said, "after forty years, you can graduate from apprentice to craftsman." His work was so well respected that he was sub-contracted by DH Lavezzo & Sons, a well-known antique dealer in Manhattan. As a result, his works are in Vizcaya, John Deere's mansion near Miami, the Rockefeller Collection, several churches and the homes of some famous stars. He even created a headboard for Marilyn Monroe. The family often joked that meeting this diva is what caused Pop's stroke after which he taught himself to draw and sculpt all over again with his left hand. Although he recovered only part of his mobility, my family still retains an accurate image of Abraham Lincoln that he patiently and skillfully carved in mahogany with one hand. I was beside him when he died at Coney Island Hospital and heard him say to the doctors who wanted to further treat him "I have worked since I was nine years old,. I've lived my life, so go save someone else!"