Submitted by: Douglas Cioffi
Ancestor / Family Name: Michele Angelo Chiusano
Ancestral Town: Sant'Angelo dei Lombardi, AV, CAM
I began researching my great-grandfather's life in 2013, not long after discovering and being inspired by the above African Proverb. I had a photo of my great-grandfather left to me by my mother but knew almost nothing about him or my Italian heritage. Over the next three years I engaged in a project where I would learn of his eleven children, his 47 known grandchildren and his almost 600 descendants, many of whom are alive in America today and who I have had the privilege of getting to know. Working with so many previously unknown cousins, the project culminated in my creating and distributing a nine-chapter, 900 plus page DVD full of stories, photos, and videos depicting our remarkable Chiusano family history.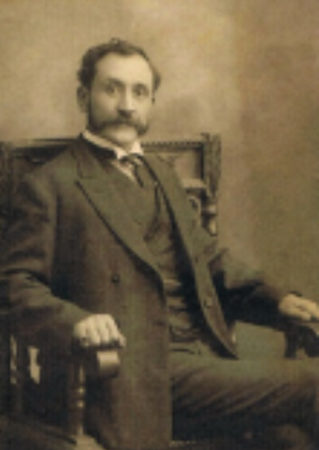 It is in Sant'Angelo dei Lombardi, a town in the province of Avellino in the Campania region of Southern Italy that the story begins with the birth of my great-grandfather Angelo Maria Chiusano on September 4, 1849. Known in America as Michael Angelo Chiusano, the stocky, black-haired, chestnut-eyed young man earned his living as "un calzolaio," a shoemaker. It is also in Sant'Angelo that Michael Angelo met his future bride, a young Italian girl by the name of Filomena Tarola. It was on a Saturday, on the 23rd day of September in the year 1871 that Michael Angelo Chiusano and Filomena Tarola would marry. Michael Angelo was 22. Filomena was not yet 20. They had lived the first quarter of their lives apart. The remaining three quarters would be as a couple, spanning two centuries and two continents.
They did not wait long to start a family. In the first 19 years following their marriage Michael Angelo and Filomena had eight children, the oldest in 1873, the youngest in 1890. Filomena was soon pregnant again with their ninth child when an unthinkable tragedy struck the Chiusano family. On April 25, 1892, one of their sons died at the age of ten. Just three weeks after that, on May 15, 1892, they lost a daughter (aged five) and another son (aged two), on the same day no less. Cause of death was a lethal strain of influenza, which the poor Italian countryside was not well equipped to fight. Somehow, Filomena, who was six months pregnant at the time, survived this trauma, and in August 1892 delivered their ninth child.
Whether Michael Angelo had been considering immigrating to America before these tragic events occurred is unknown. However, one can only suppose that these events further hastened and cemented his decision. It is quite possible all of the Chiusano descendants in America today owe a great debt to the lost children of Michael Angelo and Filomena.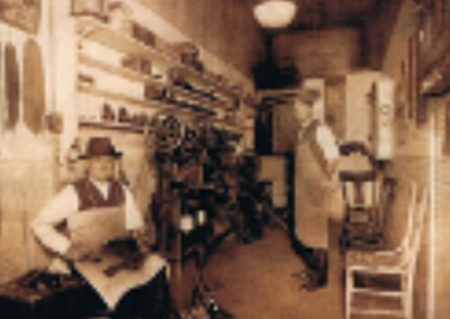 In the year 1893, with his youngest child less than one year of age, Michael Angelo decided to leave his Italian birthplace and head for the promise of America. He went first, accompanied only by his oldest son and his oldest daughter. At the time of his arrival in America, in May 1893, Michael Angelo had lived exactly half his life.
Right before the end of that calendar year the family was reunited when his wife and four surviving children joined him. One can only imagine what that first Christmas in America was like. Their family was back together and the opportunity to start over in a new land awaited them, filled with both great promise and great uncertainty. They settled first in Brooklyn, New York, where two more sons were born, the last being my grandfather Alberto Chiusano in 1897. Remarkably Michael Angelo was already a two time grandfather by this time. The Chiusano family tree had begun to sprout!
In 1901, Michael Angelo declared his intention to become a naturalized citizen of the United States and he became one in 1905. He worked full time as a shoemaker to support his ever growing family and by 1910 owned his own shop in partnership with his eldest son.
Circa 1922, the now 73 year old Michael Angelo picked up his roots yet again and moved from the tenements of Brooklyn to the then rural city of Orlando, Florida, where he joined some of his other children who had also relocated.  Although land was cheap in Florida and opportunity was plentiful, the Chiusano family had to deal with a lot of prejudice. According to one of their grandchildren who survive today, "Italians and Catholics were not very welcomed in the South.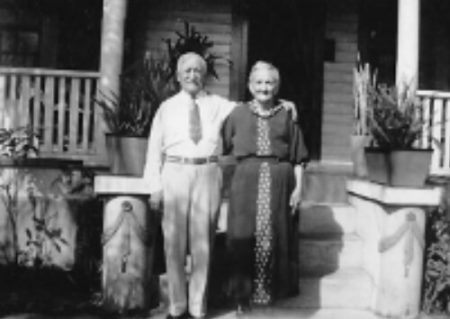 By the mid-twenties Michael Angelo and Filomena already had 40 grandchildren. Two of them were their namesakes, Philomena (my mother) and her younger brother Michael Angelo. They were the children of Alberto and Rosa Chiusano (my grandparents). Sadly Rosa passed away in 1926 at the age of 27. Many years later my mother Philomena recalled: "When I was 3 years old my mother was very sick…she died when I was 5. My father took us down to Florida to live. My Chiusano grandparents lived there and they along with my father raised us. They were very, very good to us."
Another granddaughter Rosalie recalled that she loved her grandparents a great deal and they returned that love. They always built up her confidence by telling her how smart she was and that she could do anything she set her mind to. She was told to always honor God and to honor her mother and father and help them in any way she could. In return God would bless her and "her days would be long on earth." Rosalie turned 104 in May of 2018.
On December 12, 1939, Michael Angelo passed away at the age of 91. Just three weeks later, his wife Filomena died as well. The cause on her death certificate was pneumonia but could have just as easily been heartbreak from the loss of her beloved husband of 68 years.
Today the Chiusano name lives on by Michael Angelo's descendants, whether in the name of an Italian restaurant in Kansas City or the Chiusano Homes building company in New Jersey, to cite but two examples. And at 593 known descendants (at the time of this writing) chances are strong that Michael Angelo's name will be spoken for many years yet to come.