Submitted by: Sabina Battista Anselmo
Ancestor / Family Name: Vito Piranesi Battista
Ancestral Town: Palo del Colle, BA, PUG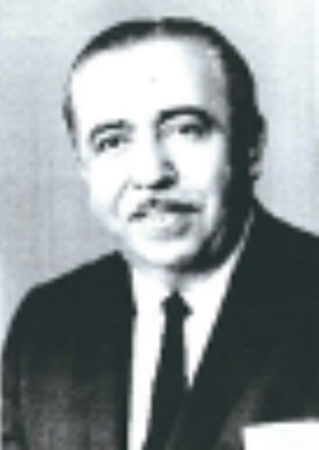 At the Italian Genealogical Group meeting held on the 11th of November 2017, I listened to Carlo Magaletti from Bari. He talked about his documentary entitled, "The Barese Icemen of New York". My father, Vito Piranesi Battista, was a Barese iceman from Brooklyn, New York.
Named for his paternal grandfather, he was born on September 7, 1908 in Palo del Colle, Province of Bari which was one of the paesi mentioned in the documentary. He came to the United States on December 3, 1913 on the steamship Cincinnati when he was a young child with his parents, Vincenzo and Sabina along with his younger sister, Rossina. They settled in the Bushwick section of Brooklyn as many Baresi had done.
As a teenager, my father dropped out of high school to help his father run an ice business during the day. He later attended evening high school. Although he was short, he became very strong and muscular by carrying blocks of ice up the stairs in apartment buildings that lacked elevators. Not only did he develop physically but this line of work strengthened his character as well. He eventually took over the ice business.
When refrigeration replaced ice delivery, many of the Barese icemen started to deliver oil. My father's first cousin, also named Vito Battista, made the transition. However, when my father was ready, he sold the ice business which enabled him to finance his college education that ultimately launched  into his architectural career.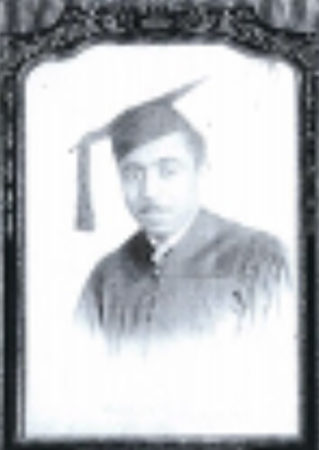 He earned a Bachelor's degree in architecture from the Carnegie Institute of Technology, now Carnegie Mellon University, and a Master's degree in Architecture from the Massachusetts Institute of Technology. He also did graduate studies at L'Ecole des Beaux Arts in France, the Beaux Arts Institute of Design in New York and Columbia University.  He then went to work for the NYC Department of Public Works as an architect, he participated in designing the 1939 Worlds Fair, the Brooklyn Civic Center, the State Supreme Court Building on Cadman Plaza and many other large public buildings.
In 1947, he founded the Institute of Design and Construction in downtown Brooklyn. The school trained students as architects, engineers and draftsmen, as well as other construction careers. This Institute was designed to help students attend a full time university to become professional architects.
He established a Work and Study Program so that the students would go to school during the day in their first year, being trained draftsmen and employable as apprentices and then continuing their education in the evening. The school went on to offer associate degrees and encouraged the students who graduated to continue their education at the university level. He also instituted a program to prepare men and women for the licensing examination to become registered architects. There are many examples of how my father helped others, but one in particular puts my mother into the picture also. My mother taught in the New York City schools in Brooklyn for over 30 years.  She taught elementary school.  Many of her students were first generation of Italian descent and came to school only speaking Italian.  My mother spoke English and Italian and was able to help her young students.
She had one particular young boy who started in the elementary school in Brooklyn only speaking Italian and she was able to help him.  Many years later, this boy, now a young man, attended The Institute of Design and Construction, the school my father founded. The  young man  eventually became an architect. Later he also became one of the instructors at the school. The coincidence was that both my parents helped with his education at different times in his life. This young man married and had a family. His only child, a daughter became an architect. At the time of this man's funeral, his daughter said to me, "You are like family".  Both my parents were instrumental in helping this young man.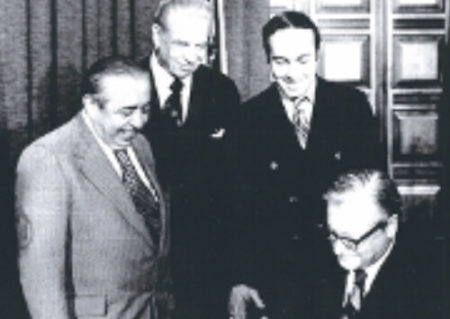 In addition to being a registered architect, he was involved in NYC politics. He ran unsuccessfully as an independent candidate for Mayor of New York several times. He was elected to the 38th Assembly District in Brooklyn from 1969 to 1975. My father died on May 24,1990 at the age of 81. Although short in stature, his political critics assumed that he would be a "no contest", an insignificant contender for various offices. The New York Times, however, in his obituary laudably stated " that when he went up against the politicians, armed only with sheets of papers and envelopes, he spoke out like a giant, a champion of the downtrodden, unafraid to challenge powerful interests".
Hugh Carey, elected the Governor of New York in 1974, relates this incident. When he was first starting out in politics and trying to gain public approval, he was supported by Vito Battista.  He was walking along side of my father in Brooklyn, were everyone recognized my father . Someone in the crowd shouted out to him, "Hey, Vito ! Who is that guy walking with you ?"
My father played an important part in the design and planning of the city, that in 1991 the western section of  Highland Park located on the Brooklyn– Queens border was renamed the Vito P. Battista Playground in memory of my father, a plaque that honors him as "a local educator and member of the New York State Assembly".
I think that my father, the Barese iceman did well in America, the land of opportunities.