The Wall of Remembrance is composed of stories submitted by IGG members about their families, their immigration experiences and family histories since coming to the United States.
The Wall page is organized into two tabs, which are managed by shortcodes:

Make sure that these shortcodes remain in place. The middle shortcode is a dynamic content view that displays the stories. The webmaster or web developer can adjust or replace the content view if needed.
At the end of the page is an additional shortcode that closes the tabs – please make sure this stays in place as well.

Stories
Wall of Remembrance stories have their own custom content type – Stories.
Stories have three custom fields related to the submission: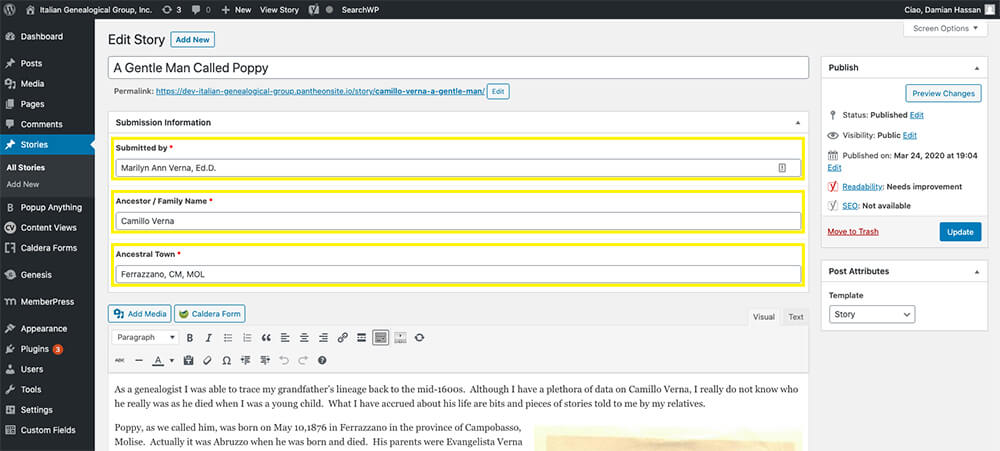 Submitted by: The name of the author or member who submitted the story
Ancestor / Family Name: This should be included with the submission
Ancestral Town: This should also be included with the submission
The Page Template used for this content type is Story, and this must be selected to display the submission info properly.

Body Field
The story itself goes in the body field and can be managed like a page.
Images
If you are inserting images, please make sure the files are as small as possible. A great free online tool for reducing image sizes is tinypng.com – it works for jpeg and png files.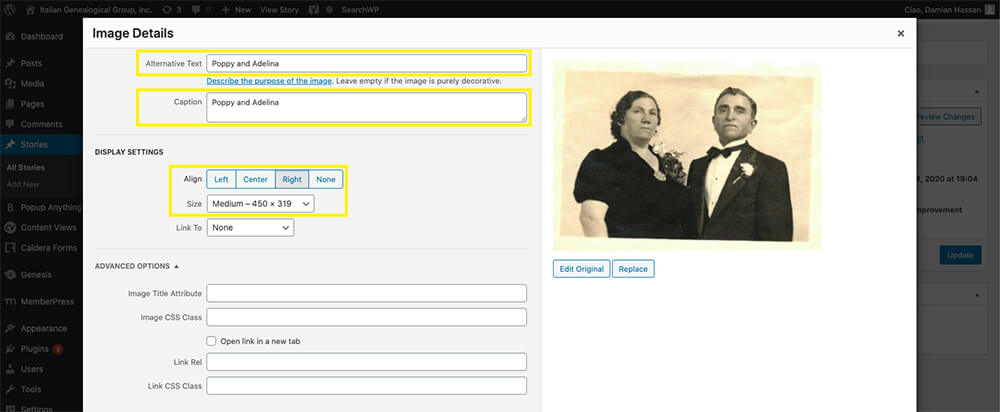 Each image should have a description in the Alternative Text field. The same description can be used in the Caption field.
Align the image Right and choose the Medium image size.
You can add a link if you like, but it is not necessary.